Capturing the Energy Workshop: Kansas City
Posted on October 13, 2016 by Kevin Boyette in Coming of Age Kansas City, What's New.

"Capturing the Energy" (and Expertise of People Age 50+)


A WORKSHOP FOR NONPROFIT LEADERS


Sponsored by Coming of Age Kansas City and MARC's Community for All Ages Initiative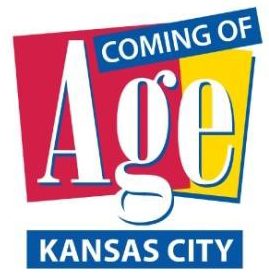 This dynamic workshop can empower an organization's leaders to do more by tapping into a valuable, underused, and growing resource – the passions, talents, and skills of people age 50+. The interactive format offers new ideas and insights to increase the capacity of nonprofits to successfully recruit people age 50+ who are actively seeking inspiring opportunities!
This one day, in-depth training Capturing the Energy (and Expertise of People Age 50+) is facilitated by an experienced professional who is knowledgeable about managing organizational change and nonprofit capacity building. Participants come away with new insights, as well as realistic, actionable plans. Presentations, discussions and hands-on activities ensure that participants are able to immediately apply the concepts they learn to the specific needs of their organization.
Workbooks and course content were researched and developed by Coming of Age founding partner, The Intergenerational Center of Temple University, Philadelphia, PA.
Who should attend?
This workshop is designed for volunteer managers, human resources staff, program directors, executive directors, board members, and others who want to:
Apply insights and strategies from the latest research and best practices
Attract more people age 50+ to connect and contribute to their organization
Maximize the power and potential of people age 50+, an invaluable resource
Wednesday, October 19, 2016 from 8:30 AM to 4 PM
Mid-America Regional Council
600 Broadway Boulevard KCMO 64105
Registration: $125 per Person
Early Bird Reservation by Monday, October 10, 2016: $110 per person
Fee must be paid by Monday, October 17, 2016 and is non-refundable.
Fee includes all workshop materials, snacks and light lunch
Class size is limited, please register today!
To reserve your place, contact: Sandra Mellinger
comingofagekc@gmail.com or 816-694-3328